Accelerating Growth Through External Contacts to Establish the Second and Third Pillars after the Vinyl Acetate Business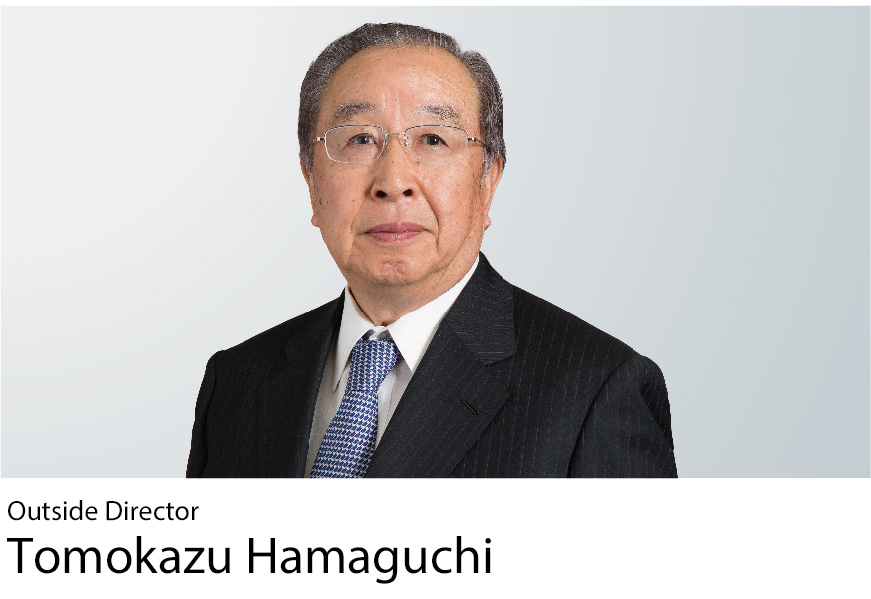 As an outside director, my policy is to check the management of Kuraray from the viewpoints of "What decision would I make if I were the President of Kuraray?" and "Hasn't the common practice at Kuraray deviated from that in society?" I try to provide advice to the Company by always considering "What is missing at Kuraray?"
From my experience of working in the information and communications industry where technologies and markets change rapidly, I see that Kuraray is a company that has cultivated engineers and developed unique products over time. It has done this by placing importance on its corporate culture of valuing unity within the Company. However, in order for Kuraray to establish the second and third pillars after the Vinyl Acetate Business with a sense of speed, which is its growth challenge, I believe the Company needs to compensate its weakness through external contacts, such as cross-industrial association and open innovation-oriented development.
The meetings of Kuraray's Board of Directors are a place for unfettered discussion with outside directors and outside corporate auditors, including myself, actively providing opinions and advice. In addition, Kuraray takes active stances on strengthening communication and relationships with shareholders, as can be seen from the question and answer session at the General Meetings of Shareholders. I will continue to contributing to enhance the corporate value of Kuraray as its member.
Dealing with Compliance Risks of Global Subsidiaries to Achieve Growth and Development as a Global Company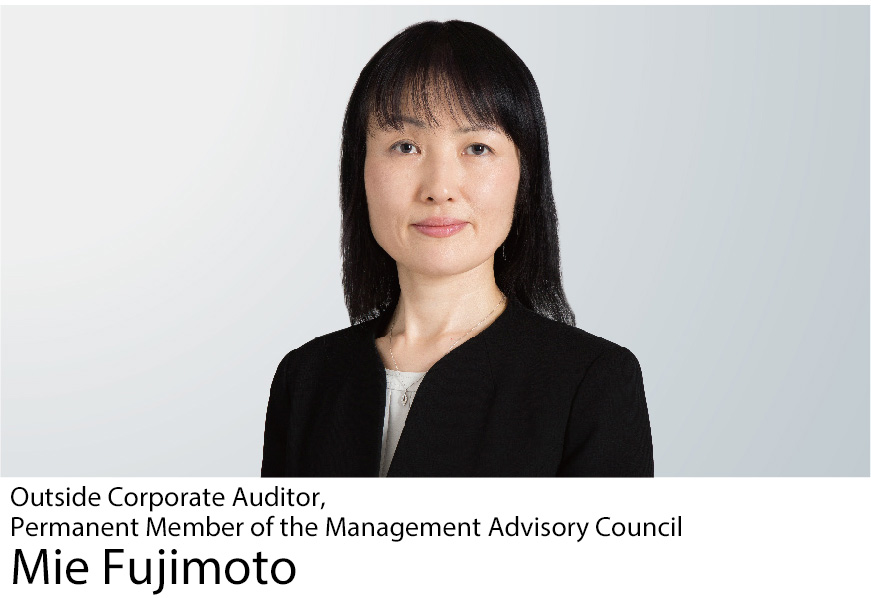 Outside corporate auditors share a common role with outside directors in that we both supervise the management of the company from the viewpoint of outsiders. On the other hand, the duties of outside corporate auditors are very different from those of outside directors and include routinely exchanging opinions with standing corporate auditors and conducting visiting audits to domestic and overseas bases in cooperation with standing corporate auditors. Many of Kuraray's standing corporate auditors have served important positions at business divisions and have a deep and accurate understanding of management issues. The Board of Corporate Auditors is functioning with outside corporate auditors complementing standing corporate auditors based on the experience, etc. acquired in other sectors and industries.
I'm a lawyer specialized in labor laws. And I'm making use of my experience of dealing with laborrelated corporate issues and knowledge on building and administering global governance I acquired through my involvement with foreign-affiliated corporate clients in the audit operations and the Management Advisory Council at Kuraray.
Through the audit operations of the Kuraray Group, I had the impression that Kuraray is an honest, clean, and open corporate group. Unfortunately, violations of the antimonopoly act occurred. The Board of Corporate Auditors has since been focusing on monitoring thorough compliance with the antimonopoly act by setting it as one of the top priorities in the audit operations, and I evaluate that Kuraray is seriously taking measures to prevent recurrence on a company-wide basis.
Management of compliance risks at bases outside Japan, such as corruption prevention and bribery prevention for which regulations are tightening globally, will become more important down the road. I expect that Kuraray will achieve sound growth and development as a truly global company by taking further measures to deal with such compliance risks.