Kuraray Co., Ltd. (Head Office: Chiyoda-ku, Tokyo; President: Masaaki Ito; hereinafter "Kuraray") hereby announces that it participates in THE DIGITAL MATERIAL SHOW, a trade show aimed at connecting apparel and sports brands with material suppliers. This annual event has traditionally been hosted in Portland, Oregon, the United States, this time is an online exhibition.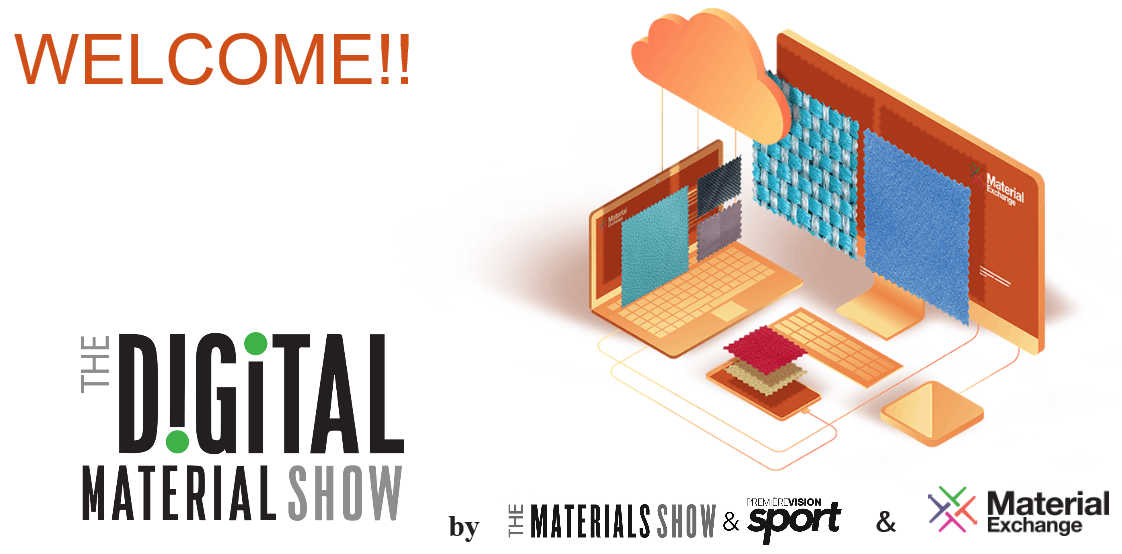 Click here to join THE DIGITAL MATERIAL SHOW
Kuraray decided to participate in this trade show as it allows the Company to virtually join the event from Japan and talk business with other participants from apparel makers and brand owners around the globe. We will thereby endeavor to raise brand recognition for the Kuraray Group.
2.

Products to Be Exhibited
CLARINO™ man-made leather, MAGIC TAPE™ hook and loop fastener, mesh films and nonwoven fabrics made using thermoplastic elastomers, CLARETTA-SP™ shock-absorbing filament, ASTRINO™ raised woven fabric, anti-pilling polyester textiles, eco-friendly packaging materials made of poval films, etc.
3.

Outline of the Exhibition
Name
THE DIGITAL MATERIALSHOW
Date/period
U.S. time
July 20, 2020 (Mon.) 10:00 to August 15, 2020 (Sat.) 17:00*
Japan time
July 19, 2020 (Sun.) 18:00 to August 15, 2020 (Sat.) 01:00
Networking & Webinars (real-time online business negotiations)
U.S. time
July 21, 2020 (Tue.) 08:00 to July 23, 2020 (Thu.) 19:00*
Japan time
July 20, 2020 (Sun.) 16:00 to July 23, 2020 (Thu.) 03:00
* Pacific Daylight Time
Venue
https://material-exchange.com/digital-material-show2020/
Content offered by Kuraray
Enables a close look at two-dimensional and three-dimensional pictures of exhibited products. Solution proposals through online chatting and other functions
Admission fees
Free of charge
Supported languages
English, Japanese and Chinese