Kuraray Co., Ltd (Head Office: Chiyoda-ku, Tokyo; President: Masaaki Ito; hereinafter "Kuraray" or the "Company") is pleased to announce that its Australian subsidiary, Plantic Technologies Limited, won the bronze prize in the President's Award category of the WorldStar Packaging Awards 2020. Run by the World Packaging Organisation (WPO), the awards recognize the company's bio-based biodegradable barrier film Plantic™, which helps reduce food loss and waste.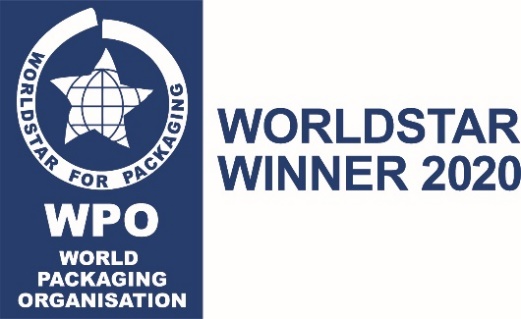 The World Star Packaging Awards are the world's largest international packaging contest. They are held every year and award especially outstanding products and technologies selected from countries around the world. In 2020, there were 321 nominees from 36 countries, and 214 were selected to receive the WorldStar Awards. Among those winners, a total of 13 were also selected for a gold, silver, or bronze prize in four special award categories. This year, PLANTIC™ RV was selected for the bronze prize in the President's Award category, which represents a prize from the head of the WPO. In addition, COFFILM, which uses PLANTIC™ HP and is produced by South Korea-based SOFTPACK Co., Ltd., won in the Packaging Materials & Components category.
PLANTIC™ RV: Special Awards, President's Award Category, Bronze Prize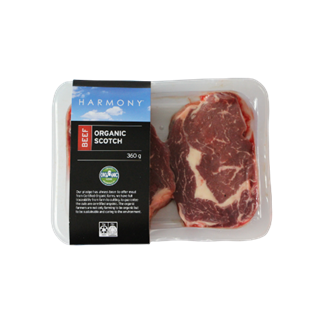 PLANTIC™ RV is a barrier film used in skin pack trays for raw and processed meat. It helps reduce food loss by extending best-by dates and it reduces waste by decreasing the thickness of trays. Thanks to its dissolvability and biodegradability, the usually difficult-to-separate polyethylene terephthalate (PET) layer can be collected and, in Australia, combined with recyclable PET to be certified as recyclable containers.
COFFILM (South Korean SOFTPACK CO., Ltd.): WorldStar Awards, Packaging Materials & Components Category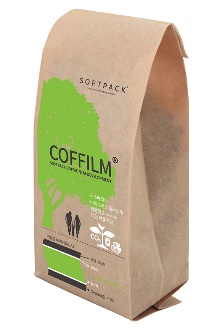 Coffee bean pouch packaging material COFFILM does not use conventional aluminum foil for its intermediary layers and instead comprises only biodegradable materials, including PLANTIC™ HP. This packaging material retains the quality and flavor of the coffee beans and is gentle on the planet since it does not place any burden on the environment upon disposal.
PLANTIC™ is a biomass-derived gas barrier film created through collaborative research between industry and academia in Australia. It is mainly used as an eco-friendly packaging material by major transporters, supermarket, and food manufacturers in Australia, Europe and North America.
Since acquiring Plantic Technologies Limited in 2015, Kuraray has leveraged its own gas barrier material expertise to enhance its quality and processing technology, develop new applications, and expand sales channels. We currently plan to operate a PLANTIC™ resin plant in the United States, in addition to our existing film plants in Australia. Going forward, we will continue to accelerate development of new applications and products to achieve a product lineup that meets market needs, especially for meat packaging applications.
Reference
Overview of Plantic Technologies Limited
| | |
| --- | --- |
| Name | Plantic Technologies Limited |
| Headquarters | Victoria, Australia |
| Representative | Brendan Morris (CEO) |
| Established | July 2001 (Acquired in April 2015) |
| Capital | 131 million AUD (100% owned by Kuraray) |
| Principal businesses | Manufacture and sale of PLANTIC bio-based barrier films |