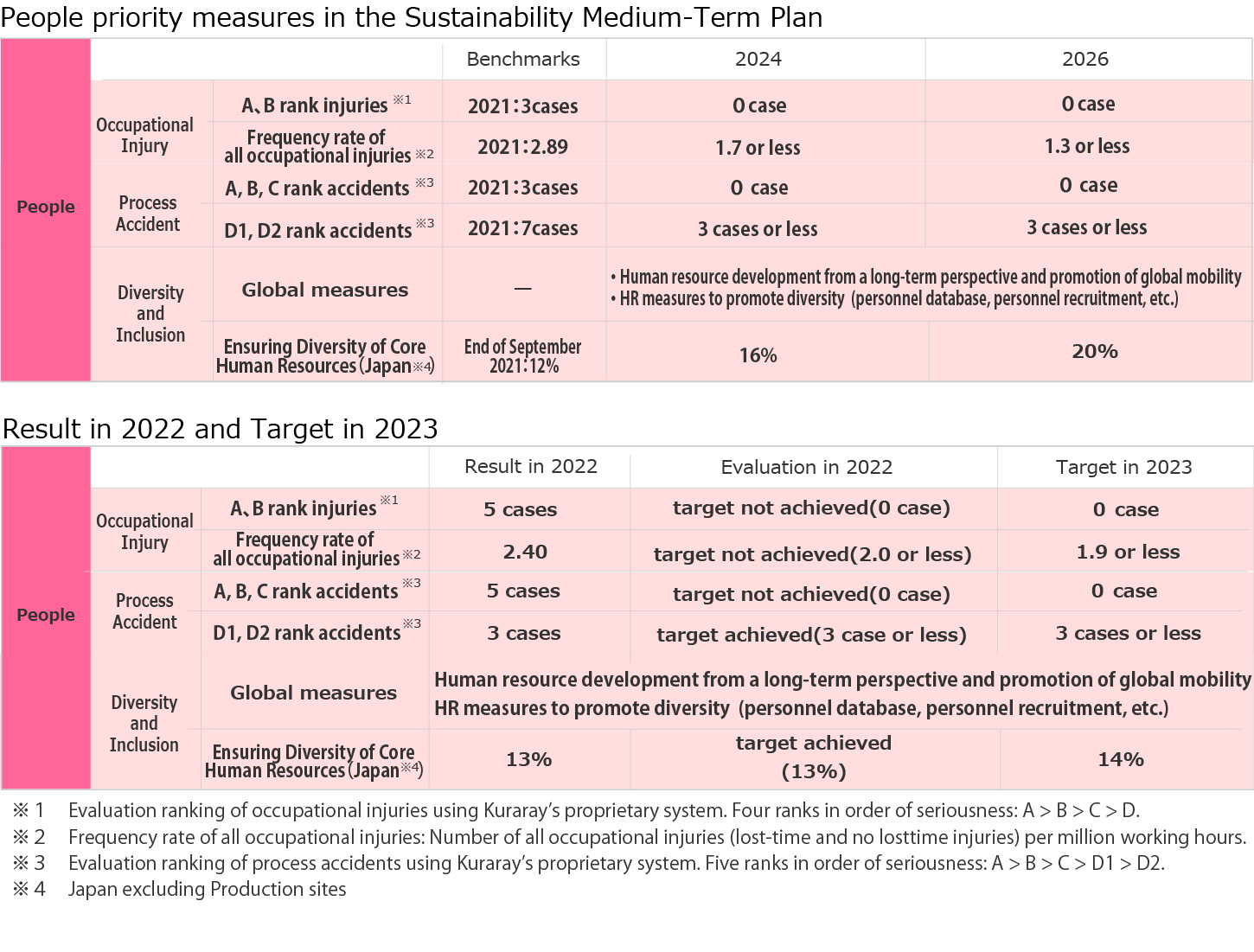 Interaction with Society
Since its founding in 1926, the Kuraray Group has held to the philosophy that the purpose of companies is not to merely pursue profits, but to contribute to society. As well as contributing to society through our products and services, we have also contributed to the local communities in the locations where our Japanese plants and overseas subsidiaries are based. We have also carried on contributions to culture and academia since our founding, and contributed to welfare for people in need. In 2016, we established the Kuraray Foundation, a general incorporated foundation funded by Kuraray. It carries out continuous social contribution activities from an independent perspective regardless of changes in the economic environment.
  Since the 2000s, the Kuraray Group has established overseas bases and carried out M&A, growing into a global company. This means that we must engage with society on a global scale to fulfill our responsibilities. Our basic approach involves our bases in each country carrying out social contribution activities that are aligned to their local communities. In 2023, we are resuming activities that had been in place prior to the COVID-19 pandemic. United by Kuraray's philosophy of social contribution with society and work, the entire Kuraray Group will work together towards a sustainable world.
Goals and Actual Results in Social Interaction
Kuraray Group Policy for Social Contribution Activities
To fulfill its responsibilities as a member of society, the Kuraray Group shall make vigorous approaches to philanthropic activities in accordance with the following policy.
Types of Activities
Activities that lead to a resolution of social issue
Activities rooted in local communities where Kuraray's establishments are based
Activities emphasizing participation by employees on their own initiative
Activities that are sustainable in the long term
Areas of Activities:Priority areas: culture, science, environment, and social welfare
Together with local communities
The Kuraray Group is a chemical manufacturer with eight production bases in Japan and 16 bases overseas. We are grateful to every member of the local communities that support our growth. We will continue to love our local communities and work with them sincerely.
  In 2022, due to the COVID-19 pandemic, we had limited opportunities to meet and talk with local residents. However, while continuing to devise ways of preventing the spread of COVID-19, we held events and social contribution activities as much as we could.
Japan
Kurashiki Plant, Kurashiki Research Center
At Kurashiki Plant, we continued to hold events such as sports events (boys' soccer tournaments) and festivals (a summer festival and a "Christmas Fantasy" event). Although these were scaled down, sponsored or held in a simplified format, they enabled members of the plant to continue to interact with local people. We also promoted volunteer activities that could be carried out even during the COVID-19 pandemic, such as cleaning local parks, rivers, and children's gardens and mowing lawns. The Fun Chemistry Class, our chemistry classes for boys and girls, had been on hold, but we are exploring ways of restarting it in fiscal 2023. As a fundraising activity, we continued our donation matching program, the Kuraray Fureai Fund, through which we donate playground equipment to local elementary schools and children's gardens.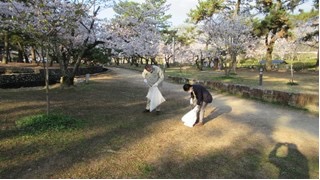 Clean-up Activities in Sakazu Park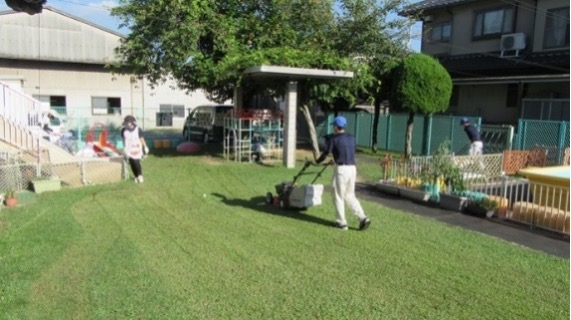 Mowing Lawns at the Children's Gardens
Saijo Plant
Saijo Plant usually holds an annual cherry blossom viewing party in April each year, which is attended by a large number of people from the local community. Instead of this event, which has unfortunately been on hold, a cherry blossom photography event was held in which local people were invited to take photos. Every year, we donate books to local elementary schools through the Kuraray Library program. Although we did not carry out "Exciting Chemistry Class," our program of chemistry classes for elementary schoolchildren, we plan to resume this from fiscal 2023. We have also supported the Ehime Folk Crafts Museum in the cultural area of Saijo City for many years.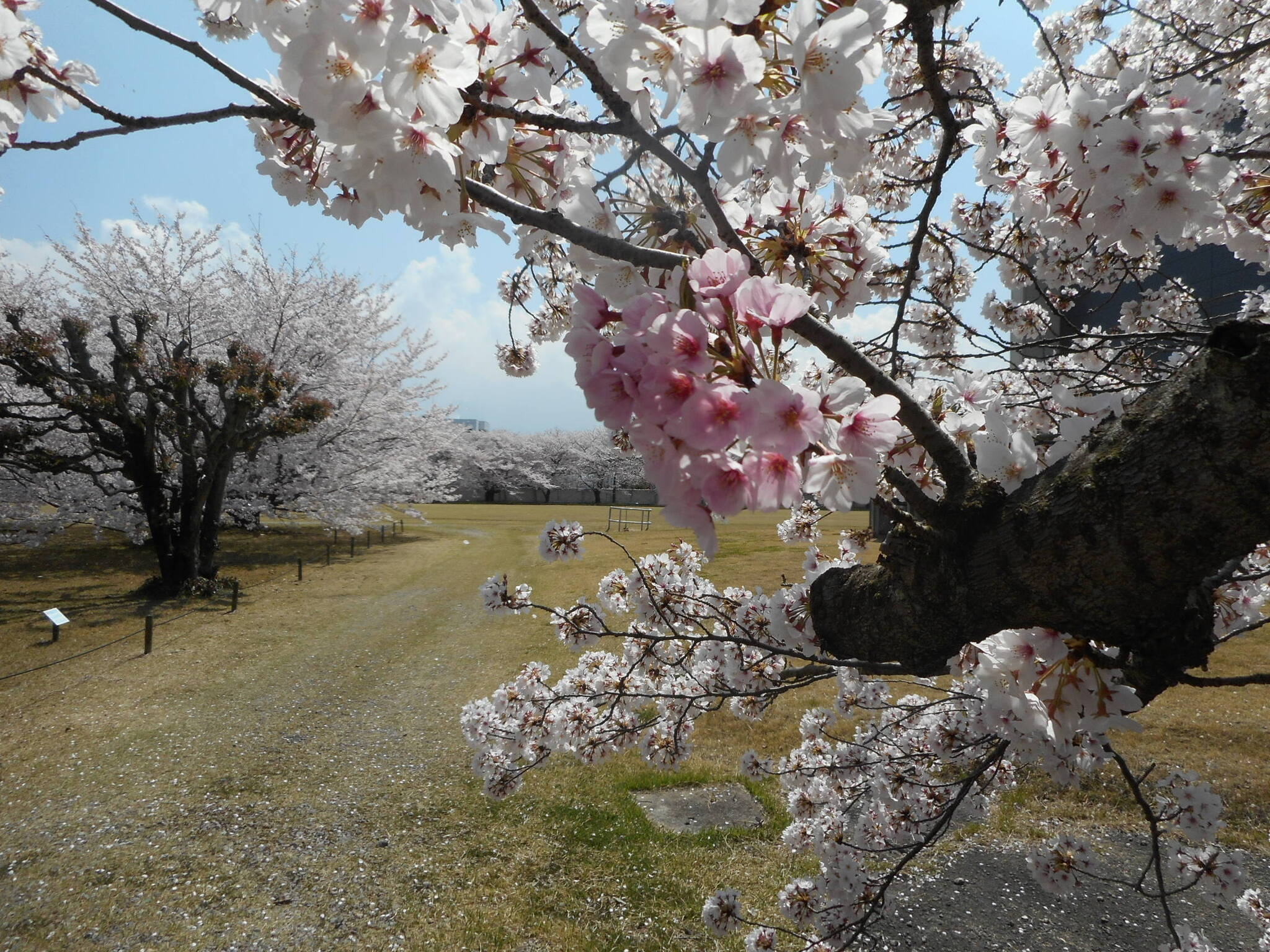 Cherry Blossom Photography Event
Okayama Plant
In Okayama, we focus on educational support activities and cleanup activities. We call for submissions of paintings and works of calligraphy from nearby elementary schools and regularly hold painting and calligraphy contests at commercial facilities. Through the Kuraray Fureai Fund, we also continue to donate books to elementary schools. In 2022, we took part, on a reduced scale, in a cleanup of Lake Kojima. Sports competitions, festivals, and the Fun Chemistry Class have been suspended, but we are considering the content of the event with the aim of restarting it in fiscal 2023. As a new initiative, we also held a Friendship Golf Competition with local people. The reception party gave us an opportunity to report on the status of the plant and engage in conversation with the attendants.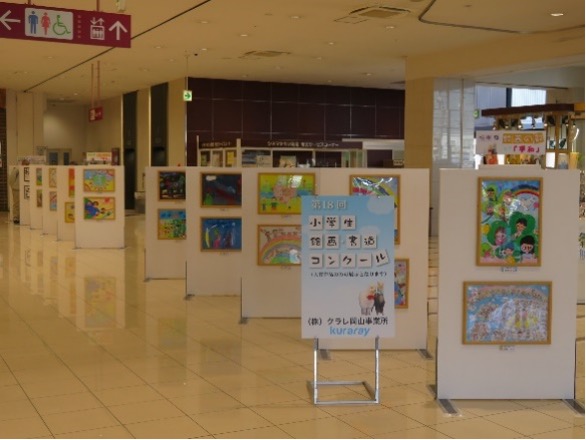 18th Painting and Calligraphy Contests
Niigata Plant
We aim to contribute to the natural environment and residential environment so that our plant can earn trust from the community. Niigata Plant continued to hold its cherry blossom viewing party while making sure to carry out COVID-19 prevention measures. In addition, the Niigata Plant signed a forestation support project in Niigata Prefecture for the purpose of forest conservation. It also held the MIRABAKESSO Forest Creating Activity, which involves employees and their families carrying out pruning work in local forests. The soft tennis tournament for junior high school students continued in the form of a training session. The "Wondrous Laboratory" chemistry class for elementary schoolchildren was held with reduced numbers, taking place at the elementary school itself rather than at the plant. In 2022, through the Kuraray Fureai Fund, we donated sports equipment, toys, picture books, and picture-story cards to elementary schools and nurseries in areas that were severely damaged by the floods in northern Niigata Prefecture. Meetings with local communities have also resumed. Summer festivals and football sessions with facilities for people with disabilities have been put on hold due to the COVID-19 pandemic, but we are considering resuming these activities during fiscal 2023.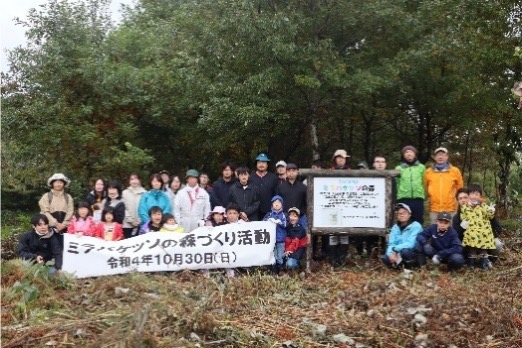 18th MIRABAKESSO Forest Creating Activity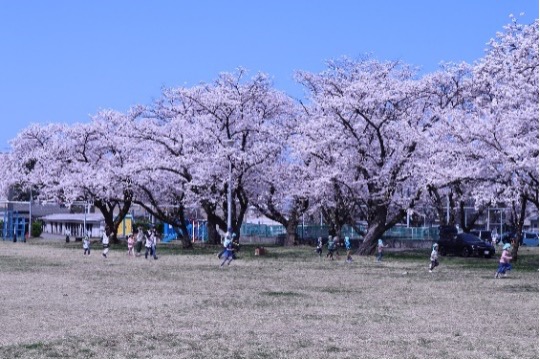 Cherry Blossom Viewing Party
Kashima Plant
The Fun Chemistry Class was held by visiting an elementary school with full COVID-19 prevention measures in place. Smiles could be seen, despite the masks and face shields, in an enjoyable class that lived up to its name. Each year at the Kashima Plant we donates book to local elementary schools through the Kuraray Fureai Fund. During visits to the schools, members of the plant explain our "Sending School Backpacks Across the Sea" campaign to the principals and request donations of school bags that have been used for six years. Recreational activities with local residents (the Mama-san volleyball tournament and the athletic meeting with facilities for people with disabilities) have unfortunately been suspended, but the aim is to restart them in fiscal 2023.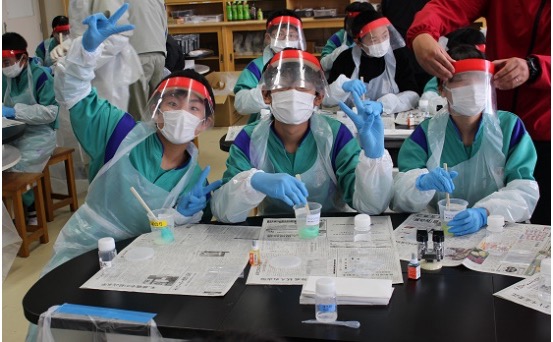 Fun Chemistry Class
Tsurumi Plant
At the Tsurumi Plant, we long for children to become interested in chemistry by carrying out hands-on experiments, and we also want members of the local community to learn more about our plant. So, since 2019, the plant has held an open chemistry class in collaboration with the local tourism association. This event was held again in fiscal 2022. In fiscal 2023, a biodiversity learning event is planned as a new initiative. With a slogan of protecting the richness of the sea and land and creating a city we can continue living, we are also actively engaged in local cleanup activities. Many employees participate in picking up trash in areas around the plant, such as the waiting area of the Okayama Blue Line and nearby prefectural roads, and also in maintaining the grounds of a local elementary school.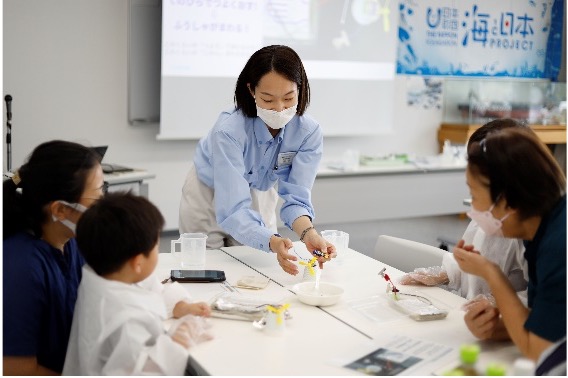 Open Chemistry Class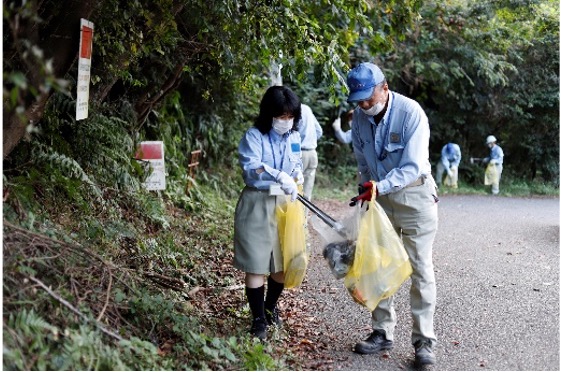 Local Cleanup Activities
Tsukuba Research Center
The Tsukuba Research Center sponsors vision-impaired futsal, an activity that began with a partially sighted worker at the center. As a result of this, the futsal club of our center is creating a social contribution circle to hold a training session for children together.
Osaka Office
Although the Osaka Office has limited direct interaction with the local community, it does play a role in the region through sponsorship and participation of various activities. Among these are the Umeda Yukata Festival, which connects workers, and Umeda Meets Heart, the aim of which is to help people rediscover all that Umeda has to offer. The Osaka Office also serves as a member of the council of the Japan Folk Crafts Museum, Osaka, helping to showcase outstanding technology in traditional crafts.
Tokyo Head Office
Although, given its location in an office area, the Tokyo Head Office has limited direct contact with the local community, it does engage with other companies working in the same building. For example, it participates in tenant exchange sports events hosted by the building owner company, donates emergency stockpiles for disasters, and subsidizes employees' social contribution activities. In addition, the Tokyo Head Office is also responsible for promoting the "Sending School Backpacks Across the Sea" campaign, managing the Kuraray Foundation, and managing donations related to social contributions.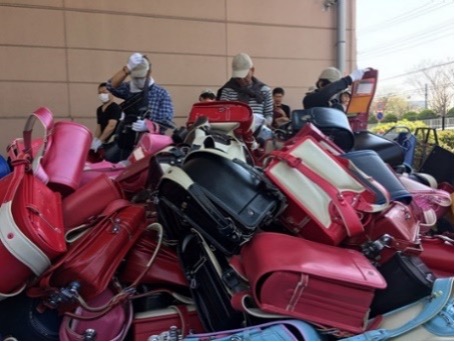 Sending School Backpacks Across the Sea
Overseas Affiliates
Kuraray Europe GmbH
Kuraray Europe GmbH not only contributes to society through its business, products, and services, but also considers itself a member of society and strives to act responsibly to promote the well-being of the community. It continued to do this to the best of its ability even during the COVID-19 pandemic.
 As a volunteer event in cooperation with educational institutions, Kuraray Europe GmbH participated in the Malteser Social Day, which was organized by an NGO. Teams from Hattersheim, where the Europe headquarters is located, and Troisdorf, where a manufacturing base is located, visited local elementary and nurseries where they repaired playground equipment, built terraces, and brightened up school buildings and schoolyards with decorations and markings. Hearty catering services were provided and a lot of fun was had by all, with many children playing under a blue sky. Kuraray Europe GmbH also continue its unique step challenge, where company colleagues walk together as much as they can over a set period of time. Steps are converted into distances, based on which the company increases the amount that it donates to sustainable projects. "Christmas in a Shoebox" is a volunteer effort that has continued for many years. Employees pack toys and treats into cute shoeboxes as gifts for children in need. Kuraray Europe GmbH also continues to donate to numerous social projects based on proposals by employees every year. In fiscal 2023, Kuraray Europe GmbH will continue to contribute to a sustainable world.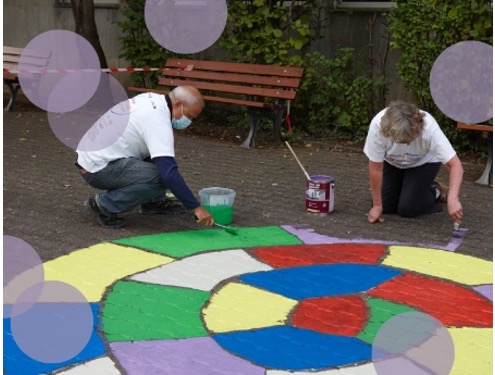 Malteser Social Day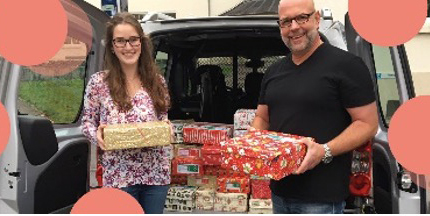 Christmas in a Shoebox
Kuraray America, Inc.
As a responsible corporate citizen, our first priority is to contribute to the communities in which our plants are located, and we focus on education - especially STEM -, environmental protection, health and safety, and promoting understanding of Japanese culture. We have also developed social action guidelines and support our employees' active engagement through matching gifts and volunteer grant program. In 2022, we again participated in the Trash Bash, the largest Gulf clean-up in Texas organized by the Galveston Bay Foundation, where employee volunteers worked to protect the Bay ecosystem and surrounding areas. We also participated in Bike Around the Bay, which helps protect the Bay's environment. In addition, they supported an initiative organized by the non-profit foundation Habitat for Humanity Baytown to provide economically priced housing to families in need. During the Christmas season, employees organized a donation drive at the non-profit foundation Depelchin Children's Centre to purchase toys and other gifts and household items. In addition, employees participated in the Fayetteville International Folk Festival, a cultural event, and in GEMS (Girls Exploring Math and Science) activities at the Houston Museum of Natural Sciences.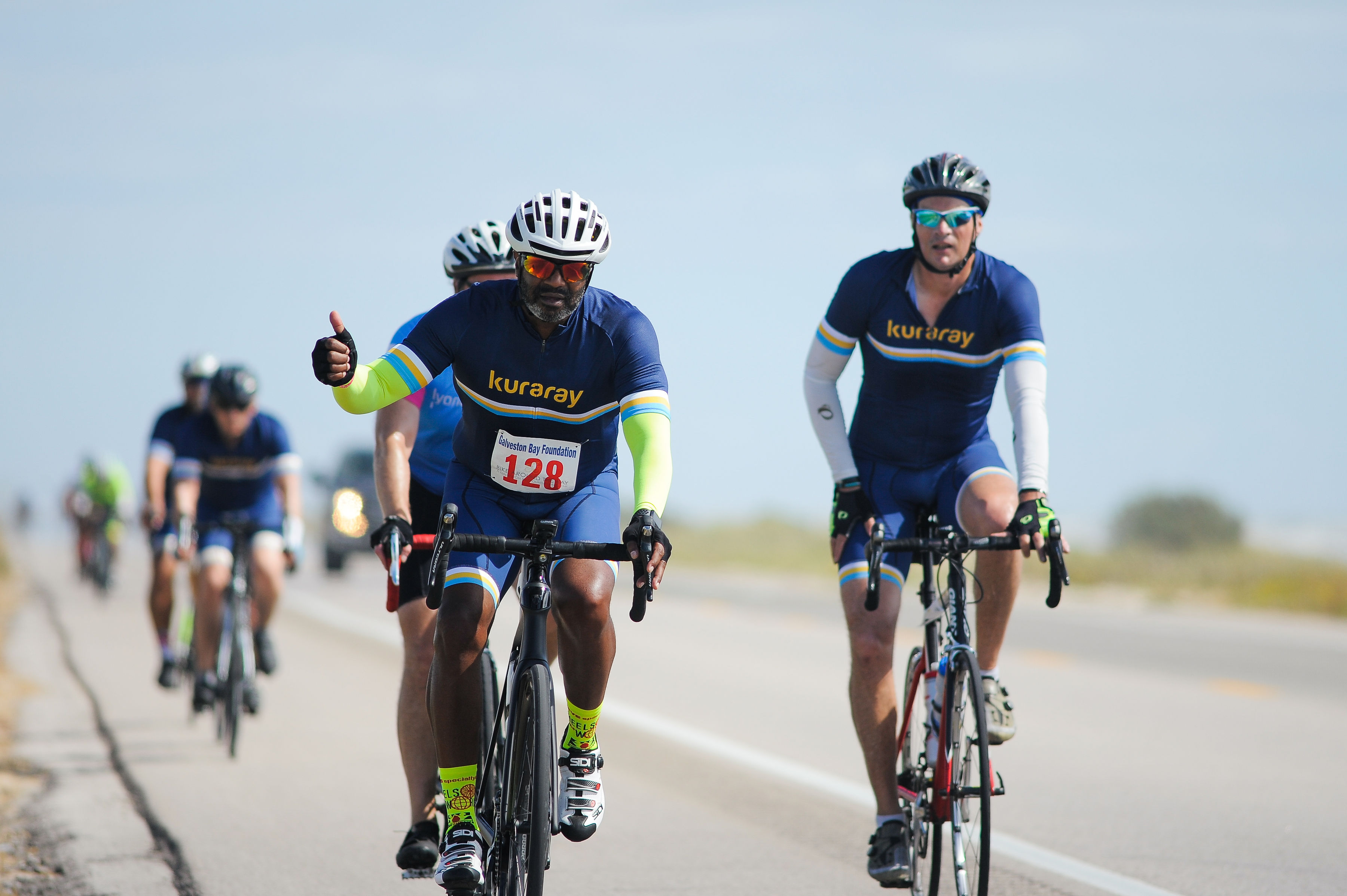 Clean-up of the Galveston Bay Watershed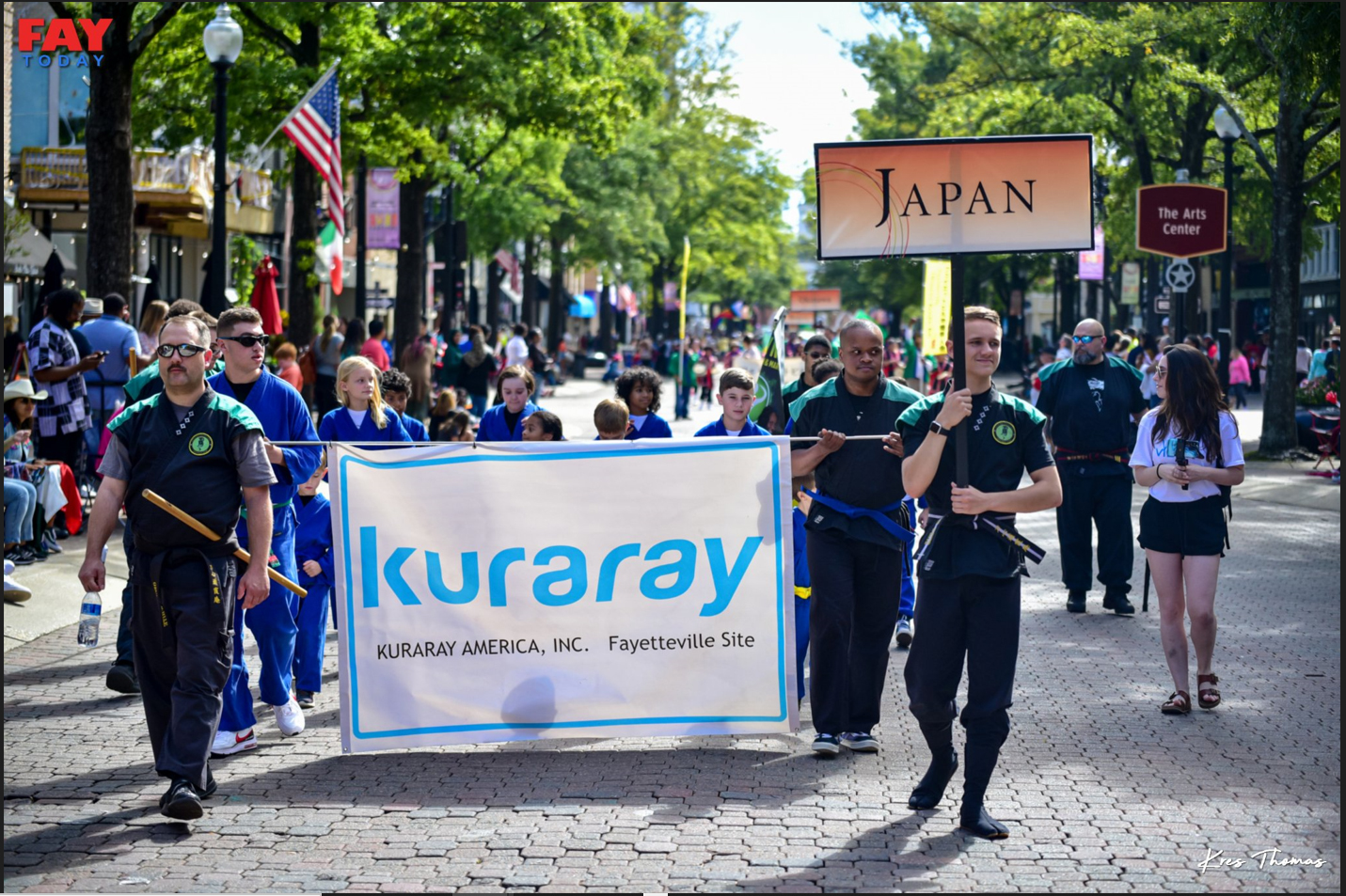 Fayetteville International Folk Festival
MonoSol, LLC
In 2022, MonoSol, LLC's social contribution activities were based on the idea of giving back to the local community. A team of employees provided meals to people in need. Cleanups were also held in outdoor areas such as local beaches and roads. Together with employees who have lost children to incurable diseases, MonoSol, LLC organized a fundraiser for an organization that focuses on research into treatment for incurable diseases in children.
 As well as these events, MonoSol, LLC is working as a company to reduce its carbon footprint outside of direct production activities. Styrofoam cups and disposable plastic bottles have been replaced with eco-friendly paper cups. In fiscal 2023, MonoSol plans to launch a program to reduce the amount of paper used for various records and data tracking.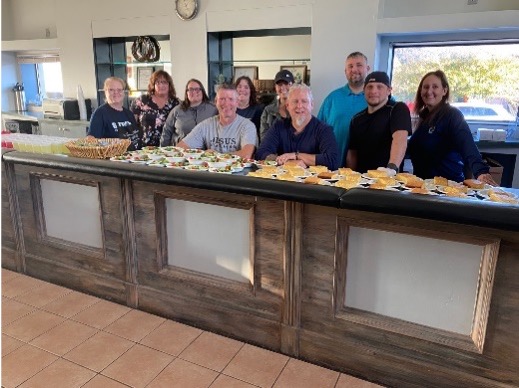 Meals Served in La Porte Community Center.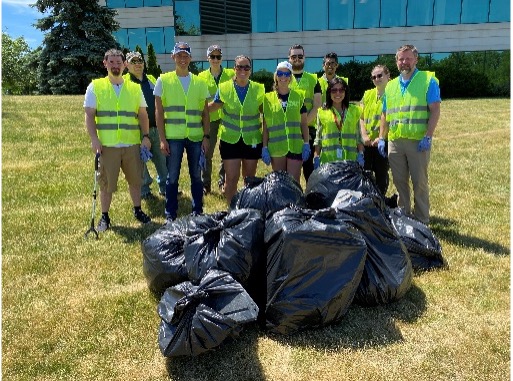 Cleanups in Local Beaches and Roads
Calgon Carbon Corporation
Although in 2022 many events were again suspended and limited activities were held due to the COVID-19 pandemic, Calgon Carbon Corporation contributed to a number of institutions that offer social and volunteer activities.
Every year, a team of employees join United Way to serve people in need in nearly every region of southwestern Pennsylvania. Employees also volunteered to clean the local Pittsburgh Botanic Gardens. They also participated in the Special Olympics Polar Plunge. This event supports people with intellectual disabilities in Pennsylvania. We also participate in various job briefings throughout the year. In 2023, as local communities reopen, we will do more.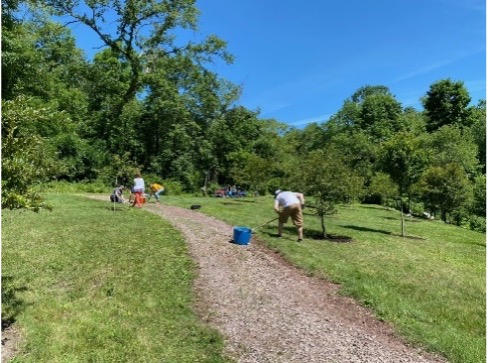 Cleanup the local Pittsburgh Botanic Gardens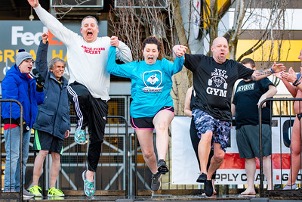 Special Olympics Polar Plunge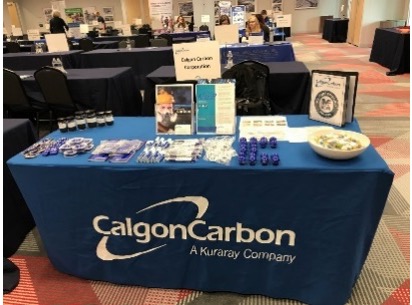 Participation in Job Fair
As well as the above-mentioned initiatives, the Kuraray Group will put its heart into carrying out social contribution activities wherever it has bases around the world.
Working to overcome difficult times
Although each base normally carries out its own activities, in 2022 the Kuraray Group worked together as an organization to provide support for Ukrainian refugees. This initiative was led by Kuraray Europe, which has numerous employees from Ukraine, and MonoSol, which is building a new plant in neighboring Poland. As well as donating to humanitarian NGOs, we also held fundraising campaigns with elementary school students and provided shelter, clothing, food, and medical supplies to refugees. The Kuraray Group also made donations to UN agencies. We believe that even in difficult situations like war, companies should do whatever they can.
In Japan, Kuraray has been carrying out its "Sending School Backpacks Across the Sea" campaign for many years. Backpacks used by elementary school students are collected and these are given to Afghan children with stationery and letters inside. Recognizing the difficult situation faced by local children and mothers, the Kuraray Foundation is now providing support for specialized in mother and child medical care through the NGO JOICFP.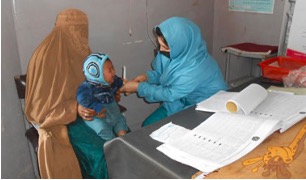 Mother and Child Medical Care in Afghanistan
Supporting relief from major disasters
Kuraray has a large-scale disaster support policy and provides assistance to areas that have been severely affected. Although the focus is on the Group's base regions, as mentioned above, when a disaster is judged to be of global scale, we aim to select qualified targets for donations so that we can quickly support relief efforts. While Kuraray focuses on the initial response, the Kuraray Foundation, which operates with a longer-term perspective, responds to new needs that arise as efforts transition to the recovery phase.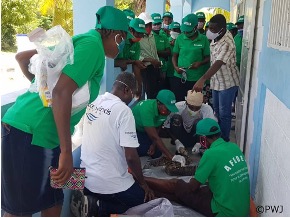 Training in Cashew-Processing by Peace Winds Japan in Haiti
A company steeped in culture
Kuraray was founded in Kurashiki City, an area of Japan that is steeped in culture. Although our founder lived during the Meiji era, as Japan was just opening back up to the rest of the world, he collected Western paintings for local citizens. This led to the establishment of the Ohara Museum of Art, which is famous worldwide. Since its birth, Kuraray has valued culture. We support many cultural facilities and cultural activities, including the Ohara Museum of Art and the Ehime Folk Crafts Museum, and other cultural facilities associated with Kuraray, honoring researchers of Japanese culture at the Kuraray Foundation, restoring paintings, and training young artists.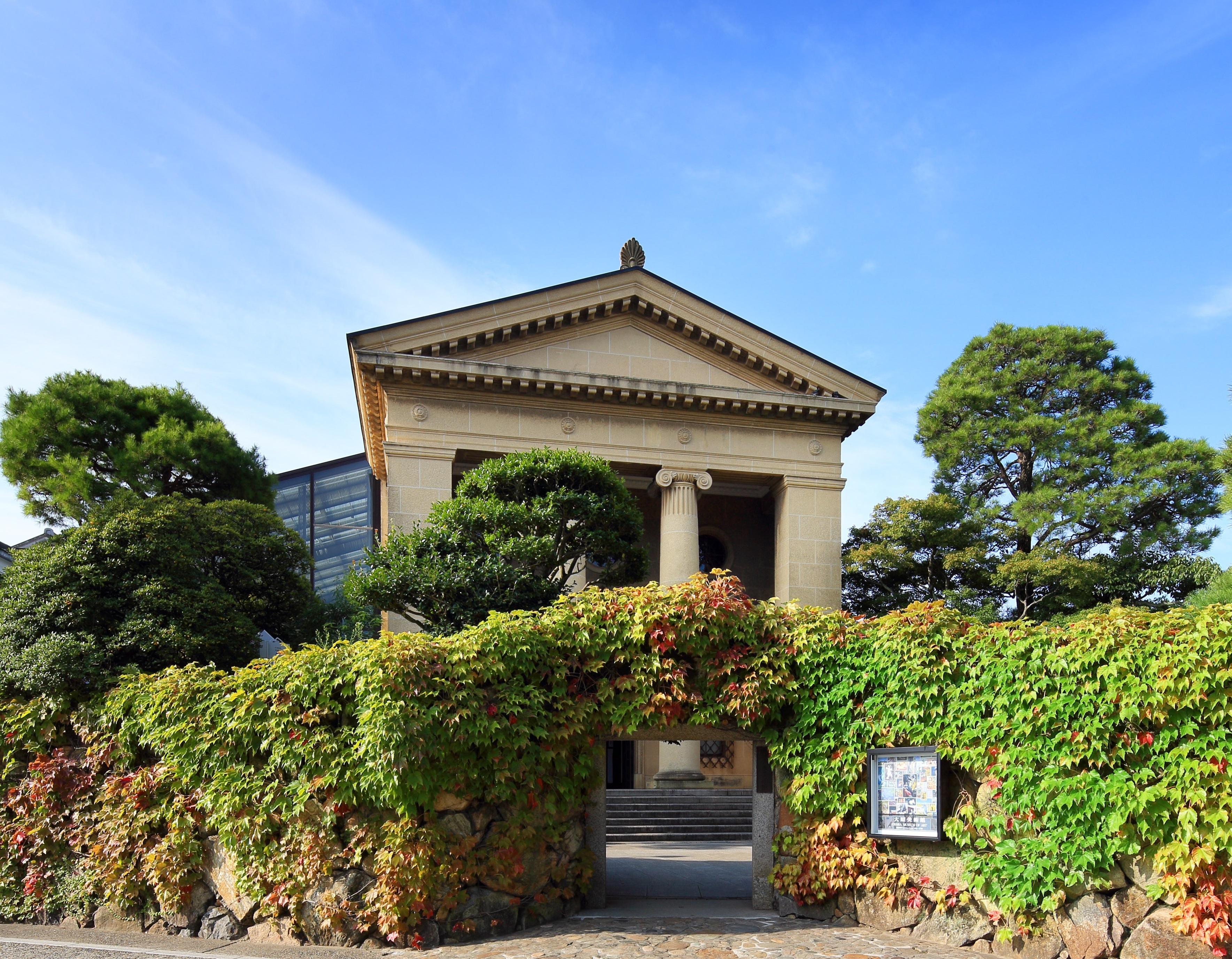 Ohara Museum of Art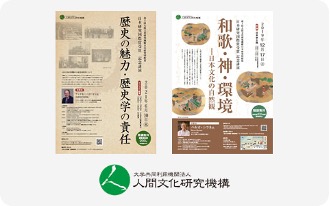 Supporting the National Institutes for the Humanities
Together with people with disabilities
Kuraray is committed to employing people with disabilities. From 1997, we established Kuraray workshops at Kuraray's five plants in Japan, providing places for people with intellectual disabilities to work. In addition, the Kuraray Foundation supports the Ohara Memorial Institute for Science of Labour, a public interest incorporated foundation, to help promote the employment of people with disabilities in corporations. The institute conducts research using labor science methods on how to solve problems related to the employment of people with intellectual disabilities and their retention after employment, and provides research results to the public.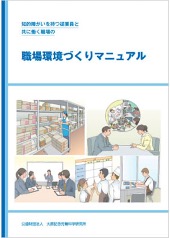 Manual for creating a workplace environment
for working with employees with intellectual disabilities
Focus: "Sending School Backpacks Across the Sea" Campaign
"Sending School Backpacks Across the Sea" is an international contribution activity in which school backpacks used in elementary schools in Japan are sent to children in Afghanistan and other areas, who are deprived of education opportunities by war. The backpacks are donated every year together filled with stationery and letters. Up to now, these backpacks have been sent to Afghanistan, Mongolia, Nepal and Cambodia.
On the 19th anniversary of the campaign that was launched in 2004, 8,024 school backpacks were donated in fiscal 2022 from various parts of Japan. The school backpacks were sent with school supplies to elementary schools in Nangarhar Province, Afghanistan from October to December. Many volunteers cooperated in shipping them via oceans. So far, a total of 149,840 school backpacks have been sent as presents. Kuraray wishes to expand this contribution activity to other countries in the future.

| | | | |
| --- | --- | --- | --- |
| FY | Number of backpacks | FY | Number of backpacks |
| 2004 | 8,514 | 2014 | 7,908 |
| 2005 | 12,076 | 2015 | 7,111 |
| 2006 | 5,504 | 2016 | 7,732 |
| 2007 | 6,894 | 2017 | 6,857 |
| 2008 | 7,022 | 2018 | 8,076 |
| 2009 | 7,522 | 2019 | 7,938 |
| 2010 | 8,973 | 2020 | 6,010 |
| 2011 | 11,144 | 2021 | 7,813 |
| 2012 | 8,326 | 2022 | 8,024 |
| 2013 | 6,396 | Cumulative total | 149,840 |