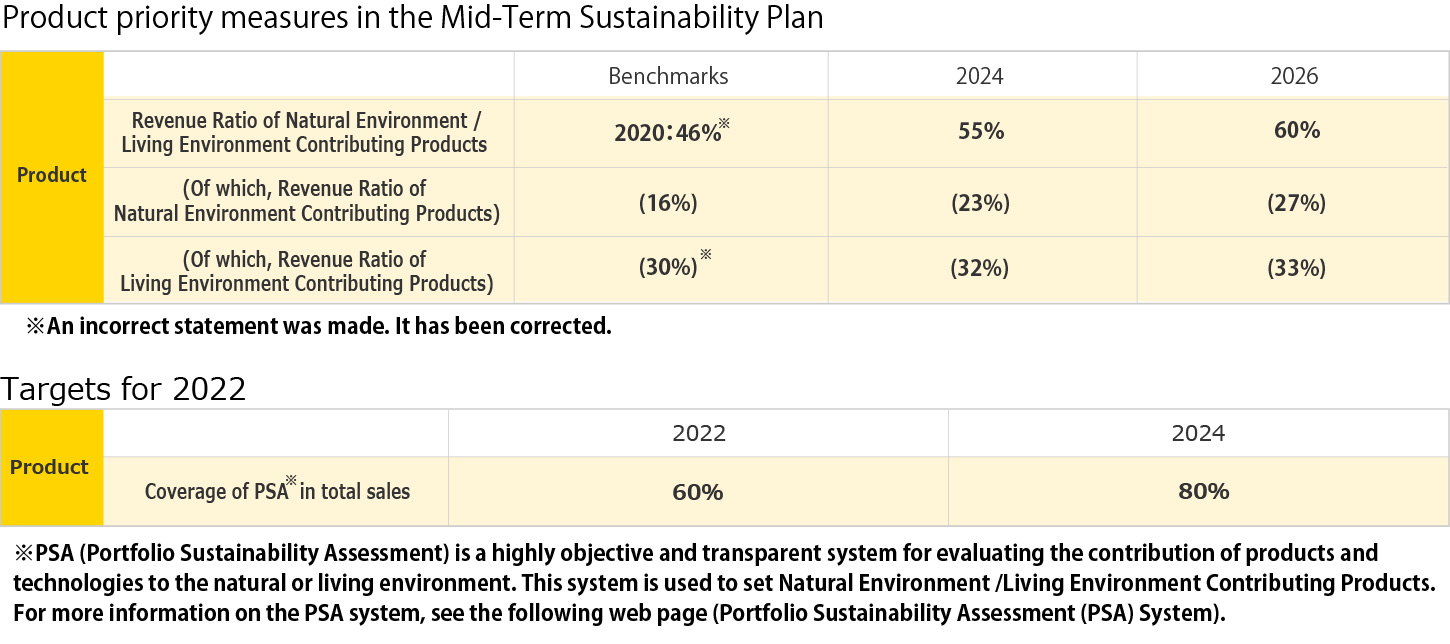 Logistics Safety
To prevent damage to society at large caused by logistics accidents, the Kuraray Group is engaged in an ongoing promotion of activities to ensure logistics safety from the aspects of product shipment and storage.
In addition, we are considering ways to contribute to the promotion of "White Logistics," such as safety of logistics, improvement of work efficiency, and reduction of truck waiting time, by implementing "visualization of logistics" through the introduction of IT tools.
Going forward, we will continue to maintain and enhance logistics safety while cooperating with internal and external related organizations, with a target of achieving a zero level of significant accidents.
Efforts on "White Logistics"
Kuraray endorsed the White Logistics Movement in response to the request of the Ministry of Land, Infrastructure, Transport and Tourism and other organizations and submitted a Declaration of Voluntary Activities on September 30, 2019. The White Logistics Movement works on securing logistics needed for citizen life and industrial activities in a stable manner and contributing to economic growth by improving productivity in truck transportation and logistics efficiency as well as achieving a fairer work environment where everybody including women and drivers in their 60s can work comfortably in response to the intensifying shortage of truck drivers. To expand the movement, Kuraray shares the details of its Declaration of Voluntary Activities related to the White Logistics Movement both internally and externally with business partners and is taking initiatives to help the movement to solve problems.
Kuraray's Declaration of Voluntary Activities Related to the White Logistics Movement
Kuraray endorses the White Logistics Movement and declares to take the following voluntary actions mainly by reviewing its transportation mode and securing safety:
1.Proposals and cooperation in improving logistics:
We are open to sincere discussions on improvement proposals from logistics companies.
2.Utilizing pallets, etc.:
We will strive to mitigate cargo handling man-hours.
3.Consolidating storage locations:
We will eliminate loading at multiple locations to reduce binding hours and improve efficiency.
4.Improving transportation efficiency:
We will further expand our modal shift from trucks to ships and railways.
5.Avoiding congestion:
We will avoid traffic congestion of the Port of Keihin.
(Switch the port of product export from our Kashima Plant from the Port of Keihin to the Port of Kashima)
6.Standardizing logistics systems:
Provide shipping information online in advance to facilitate shipment arrangement.
7.Safety measures for cargo handling:
We will improve the shipping and filling equipment for hazardous materials and review the procedure.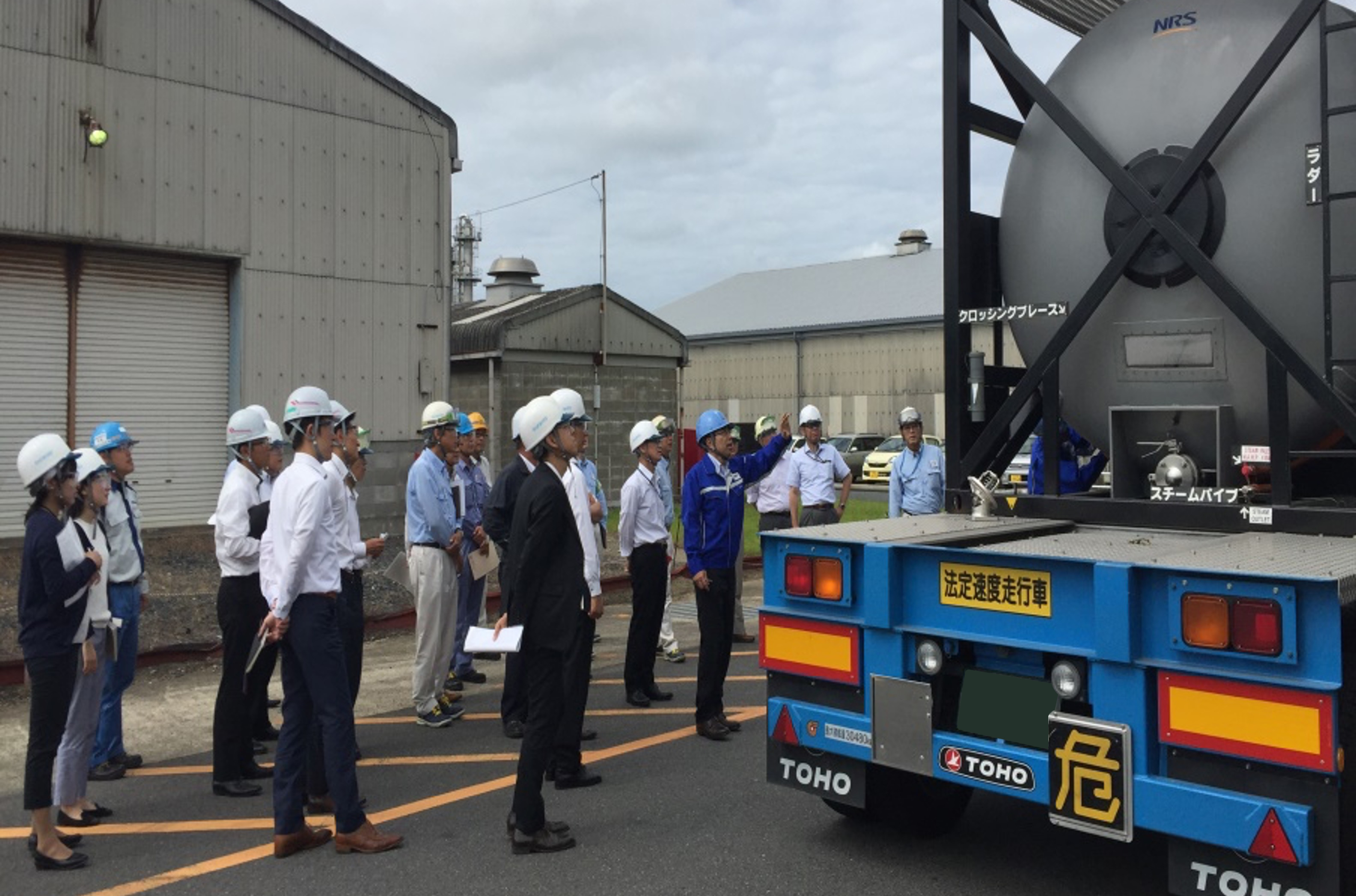 Kuraray Logistics Safety Conference holds a study group regarding ISO containers used to transport products made of hazardous materials (at Kashima Plant).