Kuraray Co., Ltd. (Head Office: Chiyoda-ku, Tokyo; President: Hitoshi Kawahara; hereinafter"Kuraray" or the "Company") hereby announces about a joint presentation with Sphera* on the theme of "assessing the sustainability performance of entire product portfolio using PSA (Portfolio Sustainability Assessment)" at EcoBalance 2022 (15th Biennial International Conference on EcoBalance) held at the Fukuoka International Congress Center from October 30 to November 2, 2022.
* A U.S.-based ESG software and consulting company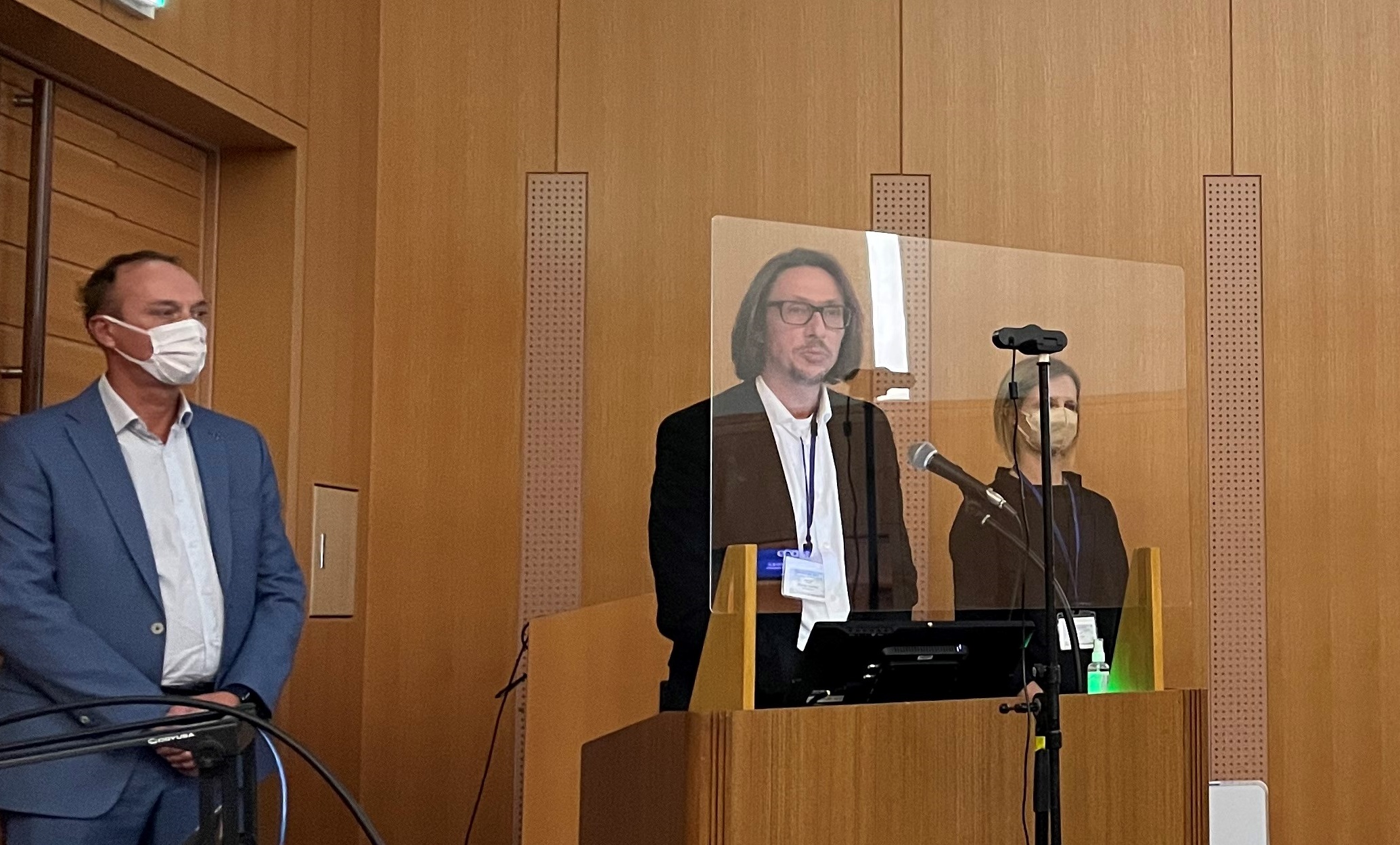 Left:EVAL Europe / Didier Houssier, Center:Sphera / Martijn Gipmans, Right:Kuraray / Anja Laqua
The EcoBalance International Conference is a forum featuring lectures and presentations on research and studies aimed at reducing the environmental impact of products and services over their life cycles, and has been held in Japan every other year since 1994.
PSA, the theme of Kuraray's presentation, is a product portfolio assessment system for all industries guided by WBCSD (World Business Council for Sustainable Development). With a support by Sphera, Kuraray has built its PSA System, which complies with the WBCSD's dedicated chemical industry guidelines.
Kuraray was the first company in Asia, including within Japan, to adopt a PSA and saw the EcoBalance International Conference as an opportunity to introduce PSA to globally active companies and other entities in Japan and Asia. We made the presentation jointly with our partner, Sphera and intend to continue engaging in similar activities into the future.
Reference
PSA System on the Kuraray Sustainability:
https://www.kuraray.com/csr/report2022/psa
EcoBalance official website:
https://www.ecobalanceconference.org/