Kuraray Co., Ltd. (Head Office: Chiyoda-ku, Tokyo; President: Masaaki Ito; hereinafter "Kuraray" or the "Company") announces that its U.S.-based subsidiary, Calgon Carbon Corporation (hereinafter "Calgon Carbon") has decided to expand the production facilities at its Pearl River Plant in Mississippi, U.S.A., in response to growing global demand for activated carbon.
Background of the Production Facility Expansion
・Produced from such materials as bituminous coal and coconut shells, activated carbon is a class of carbon substrate with numerous micropores. Activated carbon can be used in a wide variety of applications, depending on the size and shape of its micropores.
・Kuraray acquired Calgon Carbon in 2018. A worldwide leader in the manufacture of bituminous coal-based activated carbon, Calgon Carbon also boasts a top global position in the business of reactivating used activated carbon.
・In recent years, the use of activated carbon has become increasingly widespread, particularly for applications related to the environment, including water and air purification. In the United States especially, demand for activated carbon in the area of drinking water processing, including the removal of contaminants, is growing.
・This expansion of the activated carbon production facilities at the Pearl River Plant in Mississippi will enhance Calgon Carbon's framework for providing a stable global supply of activated carbon and facilite solutions to environmental issues.
・Kuraray is integrating its Carbon Materials Division with Calgon Carbon, aiming to realize innovation by combining the technologies and applied development capabilities of both companies and thereby achieve further business growth.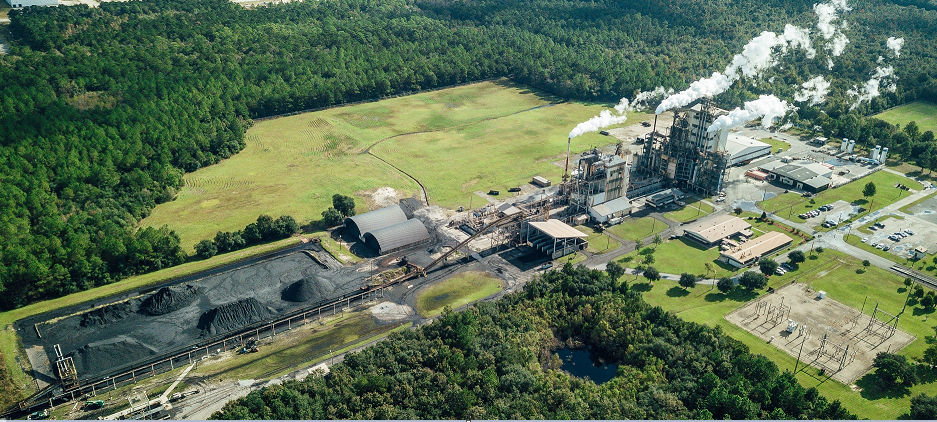 Calgon Carbon's Pearl River Plant in Mississippi
Overview of Production Facility Expansion
| | |
| --- | --- |
| Location | Mississippi, U.S.A. |
| Production capacity | 25,000 tons of bituminous coal-based activated carbon per year |
| Capital investment | Approx. 185 million USD |
| Commencement of operations | Late 2022 |
Kuraray's long-term vision for 2026, the 100th anniversary of its founding, is to be a "Specialty Chemical Company growing sustainably by incorporating new foundational platforms into its own technologies." To achieve this vision, Kuraray is implementing the "PROUD 2020" medium-term management plan over the fiscal 2018–2020 three-year period. Aiming to build a business portfolio that will be stable into the future, we continue to invest in growth businesses.
Reference
Overview of Calgon Carbon
| | |
| --- | --- |
| Company Name | Calgon Carbon Corporation |
| Headquarters | Pittsburgh, Pennsylvania, United States |
| Representative | Stevan R. Schott (CEO) |
| Established | 1942 (acquired in March 2018) |
| Capital | 618,000 USD (wholly owned by Kuraray) |
| Principal businesses | Manufacture and sale of activated carbon and water treatment equipment |