PLANTIC R, produced by Plantic Technologies Limited (headquarters: Australia; President: Kenzo Okamoto), received the Diamond Finalist Award in the 2017 DuPont Award for Packaging Innovation (awarded by DuPont). PLANTIC R was recognized for its environmental friendliness and recyclability.
Overview of the Product and Reasons for the Award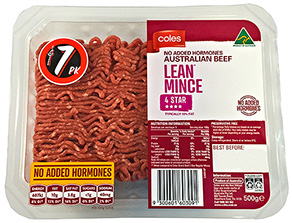 PLANTIC is a bio-based barrier film made mainly from a specialized form of starch. Because it is an effective oxygen barrier, it is used primarily in packaging materials for meats and fish. By helping to maintain food freshness, the product helps reduce food loss, contributing to both the food industry and environmental preservation.
PLANTIC R, which received the Diamond Finalist award, is a film consisting of a barrier layer of bio-based PLANTIC HP sheet laminated on both sides with polyethylene terephthalate (PET). The PET layers serve as barriers to water vapor, and the PLANTIC HP layer serves as a barrier to oxygen and other gases, helping preserve the freshness of fish and meats.
Whereas typical multilayered films are difficult separate for recycling, PLANTIC R can be recycled more easily, as the solubility and biodegradability of the PLANTIC HP barrier layer allow the PET to be recovered. The film is already being recycled in Australia.
In addition to being recyclable, PLANTIC R can be manufactured using approximately half the energy needed to produce traditional fossil fuel plastics.
In recognition of the above environmentally friendly characteristics and recyclability, PLANTIC R received the Diamond Finalist Award in the prestigious 2017 DuPont Award for Packaging Innovation.
DuPont Award for Packaging Innovation
The DuPont Award for Packaging Innovation was launched in 1986 by the major U.S.-based chemical manufacturer DuPont to recognize innovation in design, materials, technology, production processes and service in the packaging industry and is today an authoritative, globally recognized prize. 2017 marked the 29th annual award.
Overview of Plantic Technologies Limited
| | |
| --- | --- |
| Name | Plantic Technologies Limited |
| Headquarters | Victoria, Australia |
| Representative | Kenzo Okamoto |
| Established | July 2001 (Acquired in April 2015) |
| Capital | 131 million AUD (100% owned by Kuraray) |
| Principal businesses | Manufacture and sale of PLANTIC bio-based barrier films |