Kuraray Co., Ltd. (Headquarters: Chiyoda-ku, Tokyo; President: Fumio Ito; hereinafter "Kuraray") has announced its decision to expand the liquid rubber production capacity at its Kashima Plant. Through this facility enhancement, Kuraray aims to meet demand for liquid rubber, which is robustly growing for such applications as performance tires.
Background Leading to the Decision to Expand the Production Capacity
When used in tire production, liquid rubber improves the process-ability of tire materials without much deterioration of mechanical properties because of its crosslink-ability to rubbers. Also, liquid rubber may enhance tire performance such as grip performance and fuel economy. Given these factors, Kuraray expects that demand for liquid rubber will grow.
In addition, in line with its growth strategies, Kuraray aims to expand its isoprene-derivatives business, which is one of the Kuraray Group's core businesses.
Simultaneously, Kuraray is promoting the development of an innovative, bio-based Liquid Farnesene Rubber (LFR) for tire applications that it intends for full-scale release.
Taking into consideration the aforementioned factors, Kuraray has concluded that its liquid rubber production capacity must be strengthened.
Overview of Facility Expansion
| | |
| --- | --- |
| Location | Kuraray's Kashima Plant, 36, Towada, Kamisu City, Ibaraki Prefecture (Yukiatsu Komiya, General Manager and Executive Officer) |
| Scale of expansion | A 7,000-ton increase in annual production capacity |
| Operational kickoff | July 2014 (scheduled) |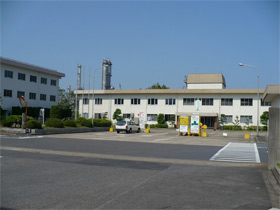 Kashima Plant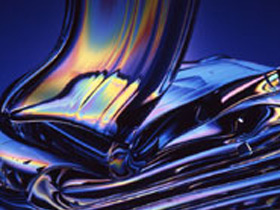 Liquid rubber
Features of Kuraray's Liquid Rubber
Virtually odorless because it contains few residual monomers or solvents.
The lineup ranges from a product with a low molecular weight (6,000) to one with a high molecular weight (50,000) and can be applied in a wide range of fields.
While possessing the characteristics of rubber, liquid rubber also serves as a plasticizing material., we call it is a "reactive plasticizer".

*1

When used to manufacture rubber products, it shortens the kneading time requirement. Accordingly, energy use can be reduced.
*1

A plasticizing material that softens rubber. Unlike regular plasticizing materials, a reactive plasticizer causes a reaction with rubber by cross-linking agents like sulfur that entails the molecular bonding. Because of this, a reactive plasticizer helps to delay the deterioration of rubber's performance, which progresses over time, compared with regular plasticizing materials that may migrate due to the lack of cross-linking.
Globally, tire demand is expected to grow not only in emerging countries but also in developed countries due to the introduction of tire labeling systems. *2 While improving the process-ability of rubber compounding in tire, Kuraray's liquid rubber offers advantages in the performance tire field in that it simultaneously control the balance of grip and fuel efficiency. Utilizing these properties, Kuraray will work to expand its liquid rubber business globally.
*2

Systems that grade tire performance in an easily understandable way for users