In connection with the press release "Concerning the Development and Launch of TIRRENINA Brand Eco-Friendly Man-Made Leather" dated December 15, 2005, Kuraray Co., Ltd. erroneously posted a photograph of another product. Kuraray regrets this error and apologizes for any misunderstanding caused.
The error related specifically to the photograph of water soluble sea-island fiber.
The correct photograph is as follows.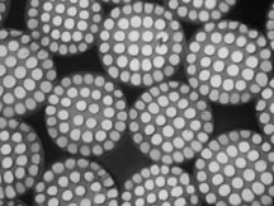 Water soluble sea-island fiber